Benefits

Provides brighter-looking skin with an even skin tone. This is the ultimate solution for healthier-looking skin by rebalancing the hydration and activating the collagen production in the skin.
Process and steps
how each step helps
Before starting the facial and gathering our products, we do a skin analysis on the client to determine their skin-type.
We start the facial by cleansing the skin to remove any dirt or makeup.
We exfoliate the skin to scrub away any leftover product.
We do a hot steam treatment for a few minutes to open the pores, and then do an extraction of blackheads and whiteheads.
We treat the skin with a concentrated serum which activates the collagen production
Followed by the serum we use the brightening cream and the mask to help the skin rejuvenate and glow.
Skin Type
After-Care

Have a morning and night time routine which includes cleanser, toner, brightening serum and never forget your sunscreen (during the day)
Related Products
Service Review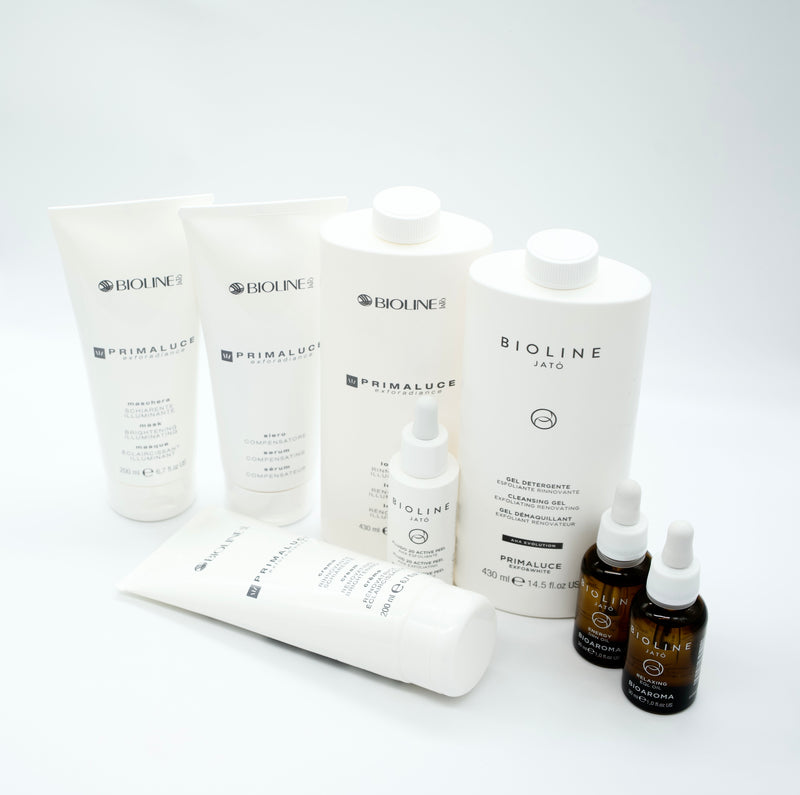 Aftercare Products
Lotion Renovating Illuminating
Face lotion with exfoliating, normalizing and rebalancing action.
Vita+ Mask Revitalizing
Restores skin nourishment and elasticity.
Exfoliating Cleansing Gel
Face cleansing gel, ideal for cleansing the skin deep down and eliminating any trace of make-up and impurities..
*Available for purchase in-store across all 10 locations.